From the CEO
The Environmental Services Company Policy
Quality, environmental protection, occupational health and safety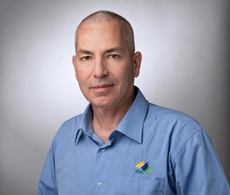 The Environmental Services Company Ltd.
provides all of the ecological services required for the professional, advanced treatment of hazardous waste produced in Israel.
The Environmental Services Company Ltd.
ensures that all of its activities are conducted while uncompromisingly protecting the environment and fully complying with Israeli environmental protection laws and regulations . The company acts to reduce the consumption of perishable resources and to reduce the emission of substances that harm the environment. The company also requires its suppliers to comply with the environmental protection conditions.
The Environmental Services Company Ltd.
acts to be at the forefront of technology in the field of environmental protection and quality. The company invests great resources in research and development and has extensive contacts with international parties, in order to implement all environmental protection innovations.
The Environmental Services Company Ltd.
considers the level and quality of services that are provided to its customers and customer satisfaction to be a supreme value. Quality of service, professionalism and assiduous attention to customer needs are the main factors that will ensure the profitability and sustainability of the company.
The Environmental Services Company Ltd.
recognizes the importance of measuring its performance and effectiveness and continuously measures all components of its activity, from compliance with quality and environmental protection objectives to occupational safety and hygiene. Measurement results are used as feedback for forming conclusions, achieving objectives, risk identification and assessment, securing required resources and as a decision making tool for improving performance, products and efficiency.
The Environmental Services Company Ltd.
considers its workers to be a vital human asset that must be advanced and constantly nurtured. The company attributes supreme importance to safety, hygiene, motivation and welfare of its staff and invests great resources and efforts in education, training and professional certification.
The Environmental Services Company Ltd.
acts and aims to constantly improve its performance and conducts investigations and inquiries in cases of discrepancies between ideal and actual results. The company continuously ensures the allocation of resources required to improve methods, procedures and work and safety instructions and also gathers and processes findings that indicate deficiencies or subjects that need improvement.
The Environmental Services Company Ltd.
its management team and employees in their various duties are responsible for the quality of performance and services to its customers and for protecting the environment while ensuring compliance with law requirements, regulations and the following standards: ISO 9001(2008), ISO 14001(2004), OSASH 18001, IEC/ISO 17025, and ISO 24001 and with special attention to the quality of tests, safety, occupational health and environmental protection.
The Environmental Services Company Ltd.
acts transparently and as an open organization that advises its staff, the appropriate authorities and the general public of its activities
Dr. Gilad Golub
Company CEO